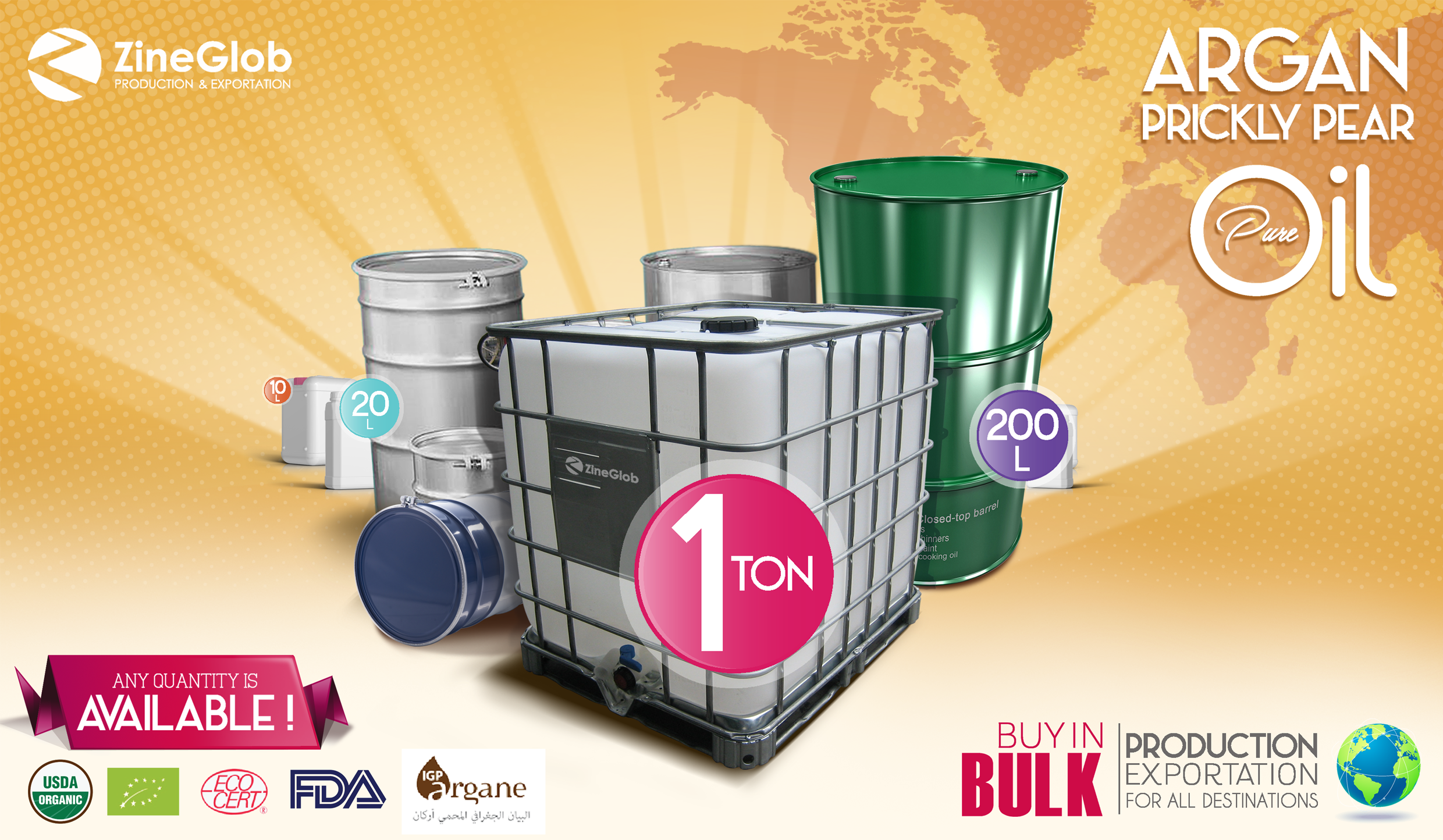 Organic Argan Oil and the Prickly pear Oil in bulk
ZINEGLOB Founded in 2006, is a family business specialized in the production and exportation of Organic Argan Oil and the Prickly pear Oil cosmetics and beauty products from the south west of Morocco (Agadir). We guarantee premium natural quality products at very competitive prices.
Our products are the outcome of a thoroughly extensive work of our Family of farmers and manufacturers by many generations.
Our mission is to meet our customers' satisfaction by providing them with the best, highest quality and original Moroccan Organic Pure Argan Oil.
In 2005, Mr.ZINE, the founder of ZINEGLOB was inspired by his ancestors'  legacy and heritage that was embraced by extracting the Argan oil from the famous Argan tree. His idea blossomed into cooperating with his family to manufacture and produce this Golden Liquid in the best and most diverse ways possible. This ambitious company created an ever-lasting bond between its members and local farmers who benefited from their harvesting and seasonal recollection of oil seeds.
With the confirmation of over millions of satisfied clients, our Argan Oil is fairly-traded to ensure that the Amazigh women tribes in Morocco, who are responsible for harvesting the Argan fruit, benefit directly from the proceeds of the sales.
The majority of our customers are located in Europe, North Americas, Australia and South East Asia as we aspire to expand further more. 
---