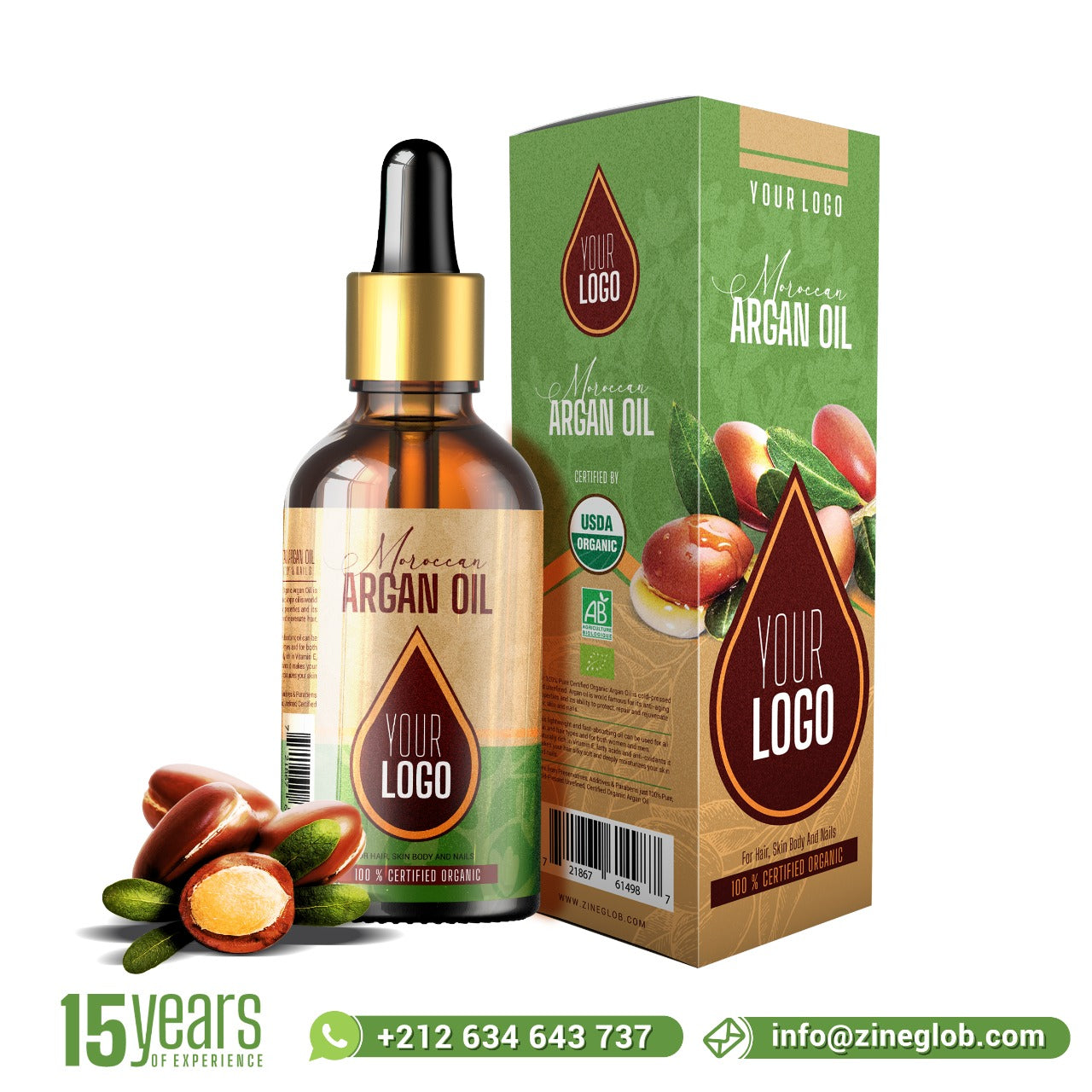 FOUR STEPS TO CREATING YOUR OWN BRAND ARGAN OIL
FOUR STEPS TO CREATING YOUR OWN BRAND ARGAN OIL
1. EMAIL US YOUR LOGO Argan oil or LABEL DESIGN
Argan oil  
in PDF format
Upon receipt of the artwork and payment of your plate charge(s) your logo will be sent to Printer Partners.
2. YOUR LAYOUTS
Our Branding
Argan oil 
Team will create "Layouts" to show you how your logo
Argan oil 
will look on all of your product containers and/or boxes. Layouts are delivered via email using We Transfer or Adobe Sign within 3-5 business days from time of payment. If you prolong approval of your layouts, delays will occur.
3. YOUR FEEDBACK
Additional modifications and layouts are available for an additional fee for
Argan oil 
.
4. YOUR APPROVAL
Upon your approval
Argan oil  
of the "layouts," your printing plate(s) will be created. Each time you place an order of
Argan oil  
your printing plate(s) will be used to create your exclusively branded, retail ready
Argan oil 
.
---