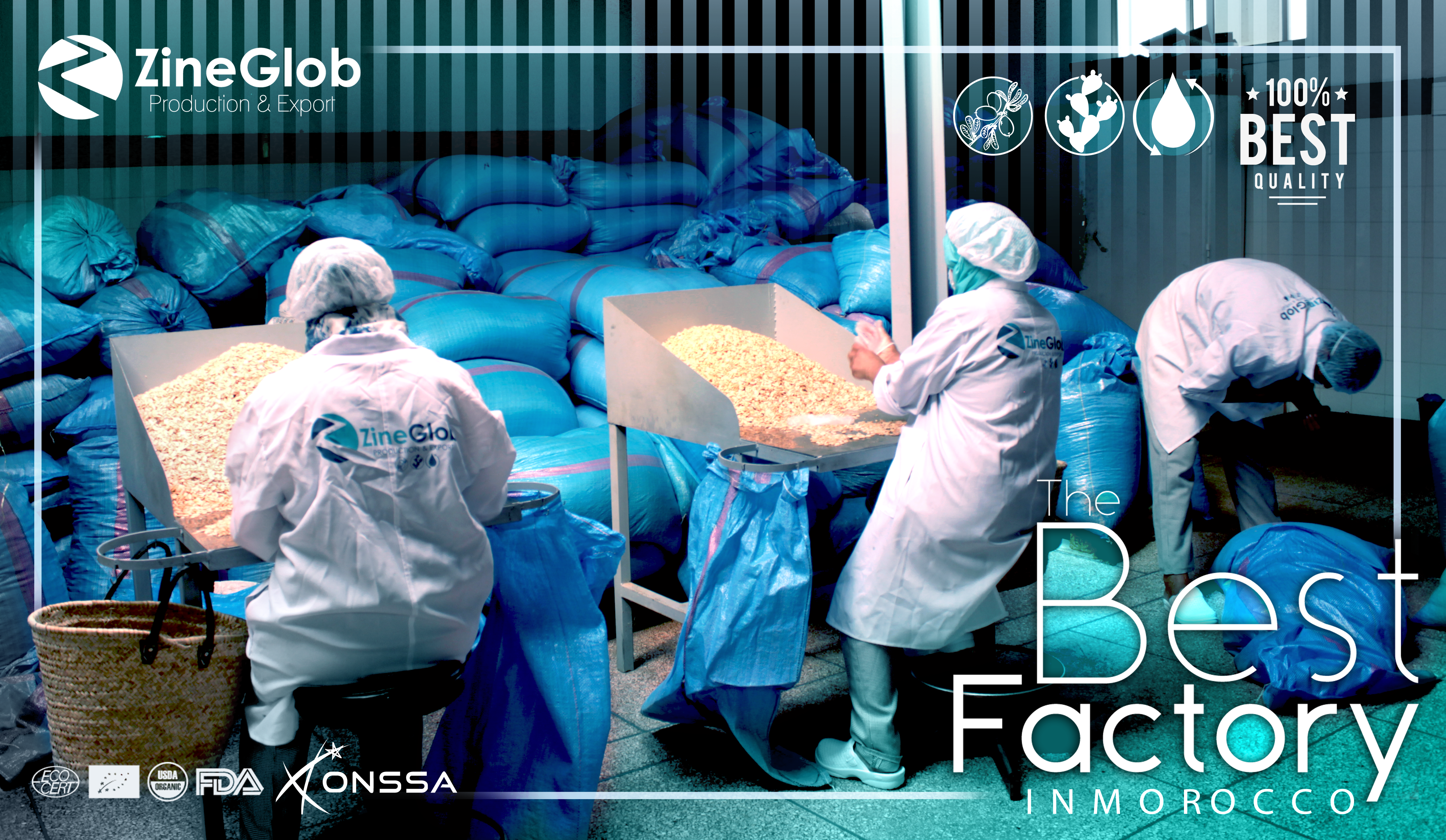 Argan Oil made
Argan Oil made process from Tree to costumers, with all steps and quality grade of Argan Oil cosmetic and edible food uses.
Argan Oil made Process
We always make sure that the local population continue to benefit from their remarkable local resource.
We use only 100% Ethically Sourced Moroccan Argan Oil made by the women's co-operatives. This means that with every purchase our customers contribute directly to the Berber Women Charity of Morocco to protect the Berber Tribes and the Argan Forest.
Our Argan Oil is made from carefully selected Argan nuts from the best region of South west of Morocco.
Processed in the most natural and original way possible, with no additives or preservatives, for we respond to the need of our customers for healthy food and natural beauty. We collect our Argan kernel nuts, by hand straight away after they fall from the tree.
We don't wait for the goats to eat them and throw them again, then collect them. If this happen, then oil will have that acidic goaty smell. Our Organic Argan Oil is as pure as any customer would like to have. It is 100 % first and cold pressed.
As technology advanced, so did Argan Oil production methods. Nowadays, machines have almost completely replaced ancient production methods. They increase Argan Oil made volume while lessening the labour needed.
---